Our Facilitators
Facilitators support students in clarifying their intentions, getting connected to resources, reflecting on their decisions, engaging with the community, and sharing their learning. Facilitators work to keep the space safe and respectful for everyone. They collaborate with students to develop a powerfully positive culture. They model clear communication, collaboration, and authenticity. They witness, model and reflect. They embody the Agile Roots, and they are grounded in trust.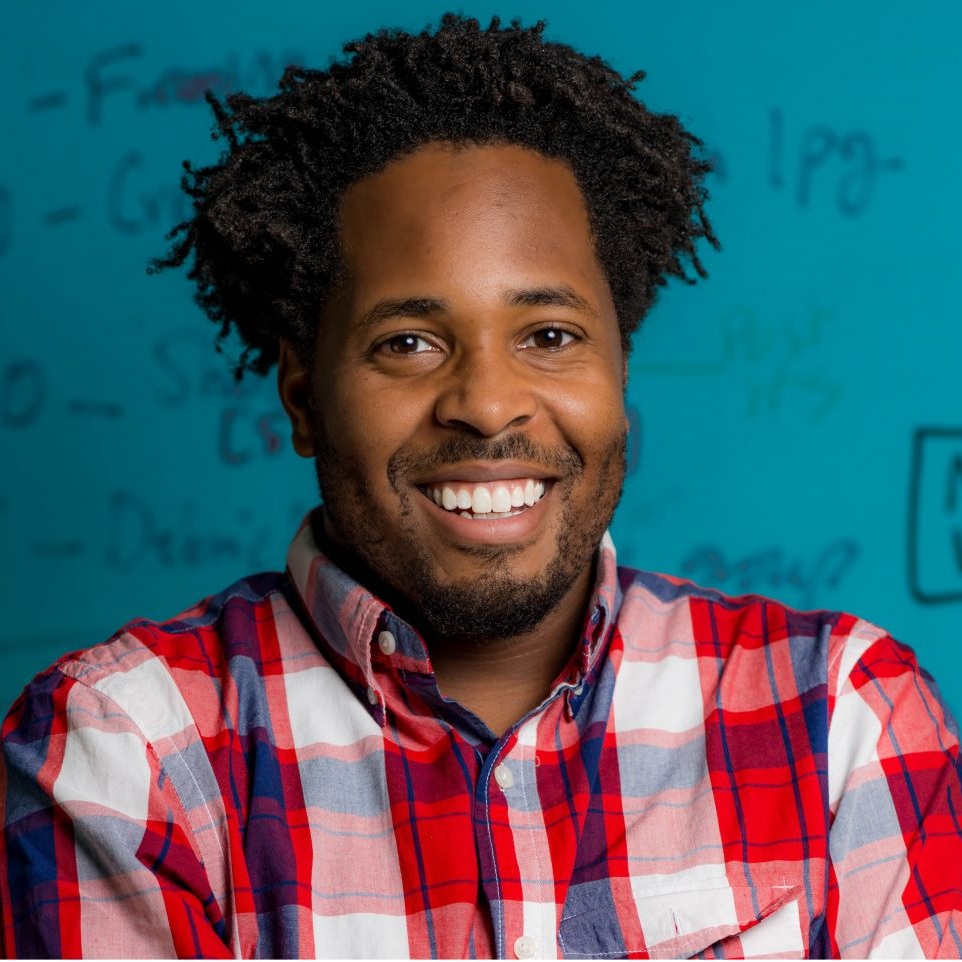 Anthony Galloway Jr. has spent 10+ years working in the field of childcare and education. He graduated with a degree in psychology from Morehouse College where he also developed his servant-leadership skills and global consciousness through the Corella and Bertram F. Bonnor Scholars Program. In graduate school, Anthony realized he no longer wanted to be part of the problems he saw with conventional education and decided to go about education a different way. He's been a summer camp counselor, a classroom aide, an after school tutor, and a college mentor. He has worked in a Montessori classroom, a Sudbury-model school, and democratic schools. Anthony co-founded Heartwood as part of an effort to work towards solutions to the issues that arise from the structures of inequity. Find out more about Anthony on his personal blog Super. And Human, in the article Across the Lines, Abolishing Racism With Education, or listen to his podcast interviews at For The Love of Learning, Kumbuy'all, and with Akilah Richards: How He's Using His Gifts, and Deschooling Through Time for Self.
Julia Cordero has worked with students of all ages in different settings over the past 25 years. She directed the elementary after school program at The Paideia School for seven years with a focus on social-emotional learning. She completed her undergraduate degree at Goddard College, a self-directed learning institution where students design their own curriculum. She double-majored in Video Production Education as well as Race and Ethnic Studies in Children. She moved on to co-direct a project-based youth program for teens in video production at Atlanta's public access television station, People TV, as well as teach video production in the elementary, junior high and high school at The Paideia School. Just prior to co-founding Heartwood she served on the board at Sudbury School of Atlanta. Find out more about Julia by viewing her interview in The Time is Right video sponsored by the Center for Civil and Human Rights or listening to her podcast interview with Akilah Richards in Solutions to Whitewashed Self-Directed Education.
Corey Green Jr. is a graduate of Guilford College. Prior to joining Heartwood he was an Elementary Assistant at The Friends School of Atlanta and served as a Fellow in the Quaker Voluntary Service. His experiences in Quaker communities is the foundation of Corey's expertise in interpersonal development and the inspiration to his prioritizing socio-emotional health. He is skilled in youth mentorship and facilitating goal oriented thinking.
Our Board of Trustees Contact: board@heartwoodalc.org
RACHEL COLLIS, PRESIDENT & SECRETARY
Ms. Collis is a Georgia native who graduated from Georgia State University with an M.A. in Political Science and a B.A. in History. Prior to joining the Board at Heartwood ALC, she worked as a Research Associate for the State of Georgia's Judicial Branch. Ms. Collis also volunteers with La Leche League of Georgia in a research capacity. Ms. Collis' background in research enables her to effectively serve as Board President and Secretary.
Shelby Hofer, VICE PRESIDENT – EXTERNAL AFFAIRS
Mrs. Hofer is a Decatur resident and was raised in Atlanta. She and her husband co-own a non profit film/theater organization that serves local content creators. She is also a writer, director and actor and hosts mindful creative adventures for youth age 6-12. She has a B.A. in Communications and Theater.
KATHRYN BRANNON, TREASURER AND VICE PRESIDENT – INTERNAL AFFAIRS
Ms. Brannon was born and raised in Atlanta, GA. She owns two small businesses and has a B.F.A. in Photography from the University of Georgia. She has served as Treasurer on school boards for seven years.
Kelly Limes-Taylor, VICE PRESIDENT – Governance
Dr. Henderson is an assistant professor of education at the University of North Georgia. Interested in knowing and learning outside of dominant Western educative practice, her work explores how we can move our understandings of education from schooling/refusal to school to how/what we need to learn in order to have the best collective human experience while on this planet. This exploration includes Indigenous, Black American, Islamic, and earth-based religious educative practices. Kelly's five children, aged two to 17, are self-directed learners and awesome humans who, perhaps ironically, have taught her so much about what it means to be on this planet. Kelly counts her children and her wife, Christina, as partners in her work.
Sundiata,
Dr. Sundiata is an Independent Educator/Anti-Oppression & Social Sustainability Activist. Sundiata's work focuses on designing and promoting equitable and sustainable social, economic, and political systems. Sundiata is the creator of GROW SDE, a tuition-free cooperative unbusiness model for self-directed education, and host of Theory of Indivisibility podcast which analyzes the evolutionary origins, current complexities, and future of our social, economic, and political systems.
Rema Hazuri,
Rema Hazuri is a recovering public-school STEM educator, nursing student, and parent of 3. A graduate of the public-school system with over a decade of work in urban public-schools, combined with experience facilitating self-directed learning in co-ops and through unschooling, she has a personal connection with the important work that is happening at Heartwood Agile Learning Center. A natural "connector," Rema hopes to foster additional collaborative projects between Heartwood and other organizations as well as with individuals in the community.
Sarah cOok,
ANTHONY GALLOWAY JR, EX-OFFICIO BOARD MEMBER
JULIA CORDERO, EX-OFFICIO BOARD MEMBER